Success Stories
SAB solves a Motor and Drive issue with our VFD Cable
The world's largest winery and bottler contacted SAB North America regarding continuing issues with their 500HP Motors and Variable Frequency Drives (VFD). Basically the motor and VFD work in tandem to make the glass bottles and the system was stressing due to a failure somewhere within the machine. The premature failure cost thousands of dollars in downtime and needed to be fixed immediately.
To fix the problem our cable specialists had to understand why the system was failing in the first place. The bottling manufacture was previously using THHN in conduit; when you use this combination there are two major problems that can arise within the entire system (cable, motor, and/or drive): standing wave reflections or common mode current. A standing wave reflection causes the voltages to be 2X the intended voltage- for example a 480V system could be working at 1400V or greater. The Common Mode Current essentially creates high frequency bearing currents that are a consequence of the improperly grounded "noise" flowing back into the AC drive system thereby creating havoc on the entire system. It is of course a possibility both above issues contributed to the ultimate failure and shutdown that occurred in this particular application by stressing the system because the motors were inverter duty rated and dying.
The SAB Cable approach was to carefully match the application of motor and drive components based on the operating requirements (load, torque, speed, and power) to the correct type of cable. Instead of using THHN in conduit, SAB specified a cable designed specifically for the kind of drive they were using- a VFD. This particular application required a 500HP, 480V combination so we used 500KCmil paralleled 3/C cores with 3 symmetric grounds 2KV rated design consideration.
One of the major advantages of a VFD system is its ability to save energy and reduce waste. By decreasing the standing wave reflections and amount of "noise" generated, the whole system was protected from premature failure thus, reducing expensive downtime and lost operations due to premature cable failure, or worse, damage to the motor or drive. In fact, failing to match the cabling solution to the special needs of a VFD system in the first place may very well have cost the company considerably more than the slightly increased cost of the correct VFD cable compared to the THHN in conduit.
The SAB solution of VFD XLPE 2KV TR versus their THHN building wire they first used is a continuing success on this project. The plant, to date, has experienced increased reliability and equipment efficiency as well as a decrease in safety issues leading to a reduction in troubleshooting and repair costs.
Furthermore, showing that even before the cable was installed, the SAB Solution was the best decision, when the manufacture was in the process of detecting the problem within the system, they brought in the VFD's manufacture who examined all parts of the system including the already purchased SAB VFD cable that was not installed yet. He candidly affirmed to the Managing Plant Engineer of the bottling Plant, "that's the best thing you could have done for this project is to install that VFD cable".
---
Want more? Here are other SAB Success Stories that demonstrate our commitment to you:
SAB now plays in the MUD (resistant cable market)
Oil slush is called MUD and is created with the production of oil. This mud is a mixture of water, raw oils, and drilling liquids that bath the drill on the drilling platform. Different oil slushes occur depending on the area and location of the oil production. MUD is not a pure oil (like oil that goes in a car) but instead an odorous extremely aggressive oil that resembles brown mud.
There are cable standards for MUD where the resistant of cables and materials sampled are tested with the help of five different test liquids. The period of testing is up to two months with different temperatures. Afterwards the weight and volume alteration are tested and compared. There are also a variety of mechanical tests performed on these cables.
SAB has performed these tests on our MUD resistant cables and found that our cables meet the standards. These MUD resistant materials are especially used for offshore and marine cables including
shipbuilding
and drilling cables.
Contact your representative today to find out more about these MUD resistant cables.
Success Story: Keeping Our Word
A Midwest utility company which owns and operates several nuclear power plants is required to have scheduled maintenance shutdowns to refurbish and replace critical components. The shutdowns are typically for one week periods and are run on very tight schedules. Since timing is critical it is very important that all components show up on time and are systematically replaced according to the master plan. One of the critical components is a specially armored
Thermocouple Cable
. When the original supplier could not deliver the cable on time the customer turned to SAB North America. SAB worked with the customer to get the specifications and manufacture the cable in less than a month. This is what the customer had to say about SAB.
"I'm just dropping you a note to thank you for your excellent customer support and expedient delivery on our cable order. I was apprehensive and nervous when you said you could deliver on the order in less than a month, but you kept your word and delivered. The cable has been installed on one unit and will be installed on the other unit in 2010. The cable proved to be of high quality, ruggedness, and was easy to work with. The craft workers that installed the cable also complimented it."
This is another example of how SAB has the shortest lead time for Special Cables as well standard cables.
Customer Service, One Call at a Time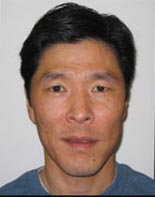 This past 4th of July weekend, we received a call from a large automobile manufacturer in need of a cable and they needed it fast. They placed the call on Saturday afternoon July 3rd and needed it to be delivered on Sunday, July 4th. While most everyone was enjoying the long weekend, we here at SAB have extraordinary employees who in any case will do what they can to help out our customers. Our
Warehouse Manager Chris DeMartino
was that extraordinary employee on this holiday weekend. Chris came into the warehouse, entered the order in the system, cut the cable, packaged the cable for shipment, and called a freight carrier to pick it up and have it shipped Custom Critical to its destination the Next Day. Everything went smoothly and we had another satisfied customer receive their cable. We want to say thank you to Chris for going the extra mile and for giving our customers the great Customer Service that they can depend on.
Success Story: Trucking Company
We recently shipped a very large order to a customer in California with one of the country's largest trucking companies. The truck got into a serious accident and the shipment was severely damaged. (The truck driver was ok with no serious injuries). The driver had swerved to avoid hitting a deer and crashed through a guard rail landing in a ditch on the side of the road. Approximately $80,000 worth of cables were damaged and needed to be replaced. SAB North America sprang into action by sending our field representative to meet the shipment at its final destination and to determine exactly which cables were damaged. Within 24 hours the cables that were in stock in New Jersey were shipped and the non stock items were produced in Germany then flown to the U.S. The customer received all of the replacement cables within 5 days no questions asked and no delay in the customer's project. Once again this shows that even though problems can occur it is how each one of us responds that makes the difference.
Success Story: Faster Than You Think
We have a new saying around SAB which is "FASTER THAN YOU THINK". This can mean a lot of different things to different people. However, for one of our recent customers, we gave them an example of what this could mean for them. Our customer was in a real jam and required some specialty PUR (polyurethane) cables within one week. The order was for 30,000 feet of eight different cable types. The order came in the Friday before Mardi Gras weekend where our factory in Germany had scheduled a plant shutdown. However, rising to meet the needs of our customer, our German colleagues called in a special production team which produced and shipped the special order within 3 days. Our many thanks go out to our colleagues for their extra effort. This is another example of what is becoming our new company motto "FASTER THAN YOU THINK"!
Success Story: SAB Saves the Day With Standard Products
A cement manufacturer was installing a new processing line which required the use of hundreds of feet of cable. They evaluated the application and determined that it might be difficult to find a standard off the shelf cable capable of withstanding their harsh, dirty environment and still be able to meet all of their other unusual cable requirements. The cable had to meet each of the following requirements:
Continuous flex rated (Class 6 stranding) for cable track
UV Resistant - outdoor application in direct sunlight
Temperature rating of up to 130º F
Tray cable rated since it passed into a building and would be mounted in a cable tray
SAB was able to provide an off the shelf product solution with our
TR600 Auto
(Catalog page D10). This cable was perfectly designed to meet all of the application's stringent requirements.
Our distributor called our local rep and after a few visits to the customer to determine the correct gauge size, conductor count, bending radius, etc… the customer placed an order with our distributor for over $40,000 worth of SAB cables.
For even the toughest cable requirements, SAB can provide the solution – faster than you think!
Success Story: SAB Cable supplies the Wind Power industry Worldwide
Wind Power applications
are on the rise as the world searches for alternative sources of energy. As the applications for Wind Power increase, so does the demand for reliable, dependable, high-performance flexible cables to help harness this limitless source of energy. SAB North America has received a number of orders from different distributors for the following Wind Power applications: Servo Cables with built in feed-back cables. As wind conditions change, quick feed-back is necessary for functions such as starting and stopping of blades, varying the speed of the turbine blades or rotating their position.
Multi-conductor Control Cables. Our CC 600 Cables allow all signal functions to be controlled in one cable that is easily installed and connected to the central control cabinet through a row of terminal blocks.
Wind turbines can be installed in harsh environments such as mountain tops, dry deserts or even in the ocean. SAB's Silicone Cables are currently being tested to determine how well they stand up to the ocean's harsh saltwater environment.
Our reliability, dependability and engineering as a cable manufacturer is helping to promote SAB as a leading cable supplier to the Wind Power industry. Look for these and other new opportunities in this growing industry as well as other industries with our ever-expanding product offering.
Success Story: SAB Offers Composite VFD Cable for $ Savings for Customer
VFD Cables have many different applications for the following types of Machine Automation: Lifts, transfers, shuttles, storage/retrieval elevators, feeders, extractors or any application that requires position feedback and external braking. Customer called our Distributor and described an application to control the velocity, acceleration and position of a device using a VFD with internal/external braking
The current wiring was the Conventional method of running separate cables, one for power and one for motor feedback and motor brake cables, each having an average length of 100 foot. The customer wanted to: save time in installation/ tear down for shipment to field and reinstallation of the cable.
SAB Solution:
The OEM looked at using our
VFD Lean
, another cable for braking power and a feedback cable from the manufacturer of the feedback device. However, through further dialog regarding labor costs, and subsequent design/quote, we were able to convince them to consider one of the following 2 - SAB Composite cable solution for the application:
The first cable would be manufactured with the four motor power conductors along with three 16 AWG shield pairs for internal/external brake power at the motor.
The second one is with the four motor power conductors, two 5 TP position feedback cables and the three shielded 16 AWG pairs for braking.
This application had approximately 20 VFD's being used with a total length of cable of approximately 7500'. The analysis for the labor cost to install the cabling using the Conventional method to remove and then reinstall three separate cables vs. SAB's recommendation of a composite cable, showed SAB's composite cable provided the customer with an overall labor and material savings of 3x versus the conventional method.
Conclusion:
SAB North America can service your needs with our standard product catalog and large inventory in Fairfield. We also have the expertness to engage our customers in conversation to offer a composite cable if that is the correct cable for the application leading to additional savings for customer.
Success Story: SAB North America's Inventory keeps Robots working
Recently a large industrial plant with approximately 200 ABB
robot cells
was having trouble with the control cables breaking. This was as the cells were nearing a normal maintenance cycle and factory shutdown for MRO activities.
Cable requirements from customer were:
Needed to be abrasive resistant (PUR jacket).
Continuous Flexing to handle the continuous bending
Required fairly tight bending radius (7.5 x O.D.)
Cable needed to provide shielding protection.
Working closely with our Distributor and Manufacturers' Rep in the area, they provided SAB's Inside Staff with the requirements of the application. After sending a sample for evaluation to the customer, SAB was able to furnish our #7841207 (19 awg/7 conductor) and # 7890434 (4 cond/22 awg) for application.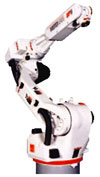 Having the right cable for the application was good, but with a very small window for shut down to rewire the 80 robots, having inventory was critical. The distributor, rep and customer were estatic when we could deliver from our shelf all of the cable lengths for them to rewire the maximum number of robots.
If the cables had not been in stock the factory shutdown would have had to be postponed with possible robot cell failures and costly delays in providing the services and products to our customer's customer. When requiring cable, don't forget to contact SAB immediately for your needs.
Success Story: Hurricane Katrina Assist
Hurricane Katrina was devastating for New Orleans and the Mississippi and Alabama Gulf Coast. Not only was there great damage from hurricane force winds but also from the storm surge and high water.

During Katrina, a major manufacturer suffered not only wind damage but also major flooding. The flooding destroyed major electrical equipment including the variable frequency drives and electric motors used for conveyors and heavy lifting machinery. SAB North America received an inquiry from one of our National Distributors, and shortly thereafter, an order for various sizes of VFD cables to go along with commercial power and control cables needed to get the plant into partial operation. The order required quick delivery on one size of VFD that we did not have enough stock to supply, but with quick manufacturing turnaround, the cable was delivered on time. This distributor used SAB North America exclusively on this project since they knew they could depend on SAB to "deliver what they needed, when they needed it." This is another example of by using SAB, "delivery is quicker than you think."